Luereth
Jan 17, 2019 0:07:03 GMT -7
via mobile
Post by Stella on Jan 17, 2019 0:07:03 GMT -7
Name:
Luereth (unknown)
Age:
18
Original or Canon Character?:
original
Gender:
female
Race/Species:
human/umbaran
Height/Weight:
5"4' / 125lbs
Alliance:
darkside/first order/snoke
Rank:
assassin
Weapons And Other Items:
vibrodaggers/ a pair of lightsabers, blaster
Lightsaber Design:
her lightsabers are sleek build and the hilts metal with white with lacing. Looks like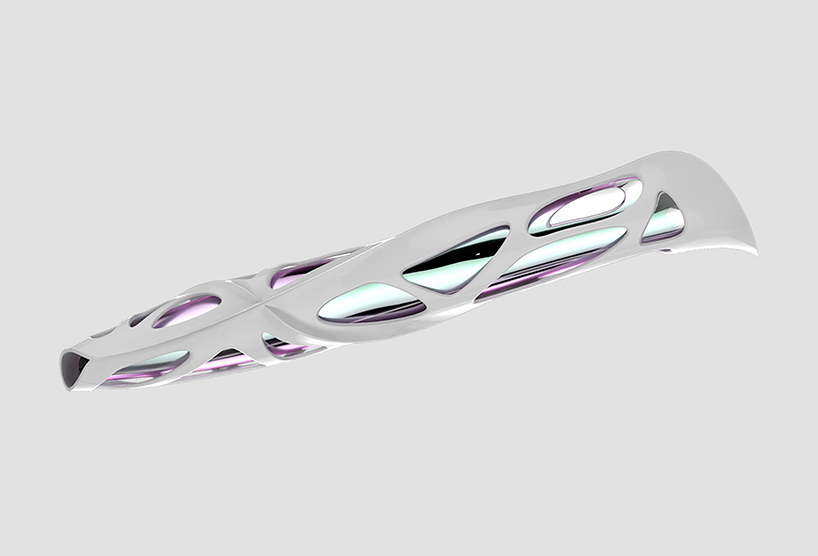 Lightsaber Color:
one is crimson red, the other more of a hot pink.
Lightsaber Form: form 6 niman technique jar'kai (duel weilding)Time Era:
first order/resistance era
Image:
Face-Claim:
Rosie Tupper
Description: Thanks to her mixed blood she is not as pale or as hairless as a typical umbaran. She takes after the human side of her more. Luereth stands at five foot four inches give or take if she wears shoes or not. She seems to more glide when she walks then anything else. She doesnt mich like shoes and can be seen in the proximity of her ship without them on. She wears white which is in near stark contrast with her personality and what she is. She prefers the lighter tones though she will wear darker. Her eyes are a pale blue grey that seem to always be thinking or searching and betray little of how she feels unless she wants them too. She has scars from too many things to describe. She makes no effort to hide them. Her hair is a dirty blonde but can seem far lighter. It is the rest of her features in her face at least that take after an umbaran only softer. Personality: Lue is a bit of an oddity. She is not by any means really innocent anymore. Many would say she has given herself to the darkness and it makes her terrifying and ugly. Other still will say she isnt any trouble. Lue has been through alot in her eighteen years of life. She has know very little the comforts of family or of trust. There is onmy one person she seems to trust. If she even really knows the meaning of the word as it applies to her. She is the master of her pain a friend and no stranger to death or darkness of anyform and she can sense it in others. She knows how to act but lack sympathy for others. Or does she really. She was kept in darkness fed it all her life and it is all she knows. One could say she trusts only the dark. She is quiet and speaks softly and only when she cares to. She is extremely intelligent and learns quickly. She has a love and thirst for knowledge and seeks to understand her world in her own way. She wants power the power but does not want to lead in the way many might think. She enjoys making others suffer. However she yearns to learn more and understand more including the things she does not get. This is reflected in her sabers. The crimson is fed by the dark side and the power she has through it. The other the more hot pink shows the other aspects of her the lost the innocence and desire to learn other things. She does not have the same concept of light things as others do. She knows the love darkness gives her and this is her greatest weakness and greatest ally as well.

History: A shattered glass of truth and lies begins the tale. Luereth was born under another name eighteen years ago. The new republic was still in its infancy just over a decade old. She was even then an extreme rarity. The Umbaran had gone bwck to their Ghost Nebula all but a few diplomats not scorned for their dealings with the empire. One day out in the unknown regions a smuggler met with and Umbaran. It would be these tek that would give birth to one of the rarest hybrids in the galaxy. This did not please everyone and as a smuggler's life is dangerous things did not go well.


Lue was three when her parents convoy was ambushed. She was taken captive by the people who killed them because for some reason they could not kill the child their clients wanted dead. Instesd she was raised with no name being called girl or ghost. She was taught the life of a mercenary. She was used as bait and she was beaten when things did not go right. However there was a fight and that grouo died. Leaving her to another group a bit better mostly again because she had been young. She soon found herself with a group of bounty hunter who taught jer as well. It was the keader if this group that twught her how to use a blaster and she was not found. It was also the leader that bought her her vibroblades...or rsther daggers.
Luereth was useful for them until she was on the cusp of turning nine years old but not there yet. There was a battle on a forested world. People out for her blood. And a rival bounty hunter group. Oy she escaped with her life to be put yet through more trails and to be taught to test her limits and to excel despite the pain. Depsite any conflict. She was brought before Supreme Leader Snoke or the first order. She was his student along with others he was pulling to their side. She is his weapon. Trained to control the senses to take someone on in combat and succeed where others would fail. A battle tactician. She is to study and learn more.
Kue watches Kylo and the others repirting what she sees. Sge is a ghost even among those working closest to the supreme leader. However she was granted her name by the one she calls savior and she is glad to have it. She wants to learn all she can and perhaps maybe even learn how to truly show emotion and understand them completely.
Role Play Sample: Luereth looked around her. Everything was going to hell again. Why did death always follow she liked these people. She was interested in them even if they killed the previous people she knew but this wasnt looking good for any of them at the moment. She gripped her weapon but she was only eight she could notndefeat what came for them. She fell backwards as the pirate attacked her. She didnt scream merely rose her vibrondagger and wiggled around getting free and running. She had to get away she was told to run and thats what she would do but everyone was dying and she couldnt keep running.

Suddenly a blaster bolt connected with back and she screamed. She tried to crawl away after collapsing to the ground but it hurt. Her mind was screaming for her to move to not die but the fight in her was fading. She screamed again weak but it was a scream that sent the man on her flying backwards and killing him. Anothers armor constricted around him. It was over both sides lay dead save for her again. But she was sure her luck had run dry she was dying too she could feel it and she didnt want too. Her voice was too weak but her mind was not. And with the last ounce of strength she screamed out through the force shattering some of the trees and branchesaround her. The scream rendering anyone around her sensitive to the force making ears bleed as far as it reached.

She didnt remember being picked up. Only waking up on a ship. The Supremecy and looking around. She had no idea she had lived and what happened between her blackout and place she was now was to hard to conjure or maybe she had been out. She did not know...

Moments late as the vision was fading a young women stood. Luereth had been dreaming of things past learning. She turned towards her door padding down the hall to Snoke's throne room. Now ten years had passed seeing the ghost like child emerge into a ghost like woman with more blood on her hands then most in their professions would ever be able to count save for maybe in war. Death was finite but life was harder that much she had learned. The door ooened before she knocked and she was bowing before she was told. "Master you seek me." She stated knowing when she saw the visions of the past that particular one he was calling her.